Product Name : LED Parking Sensor

Item No. : CKS-8300 LED Parking Sensor
General Features:
Features:
- 4 sensor system, double CPU and advanced chipset for enhanced coverage and detection (0-2.5m).
- With digital colored LED display (number & light).
- Help to prevent dangerous and costly collisions.
- Help to provide increased safety for passengers, pedestrians and family members who
happen to be around the moving vehicle.
- Detect small children and low walls as well.
- Anti-freeze and rain proof.
- A saw drill head included.
- all colors available for sensors to match your car
- Rate operating range: 10.5V - 16V DC
- Rate current: 100mA - 300mA
- Detecting distance: 0.3 - 2.0m
- Ultrasonic frequency: 40KHz
- Control moudle working temperature: -30 - 80 celcius degree
- Display working temperature: -20 - 70 celcius degree
- LED display size: 9 * 1.5cm
- Main control box size: 10.5 * 6 * 2cm
- Main control box weight: 63g
- 1 * LED Display Indicator
- 4 * Parking Sensors with 2.5M Line
- 2 * Double Side Sticker
1. 6 Sensors Version(2 at front + 4 at rear)
2. 8 Sensors Version(4 at front + 4 at rear)
Product Exibition: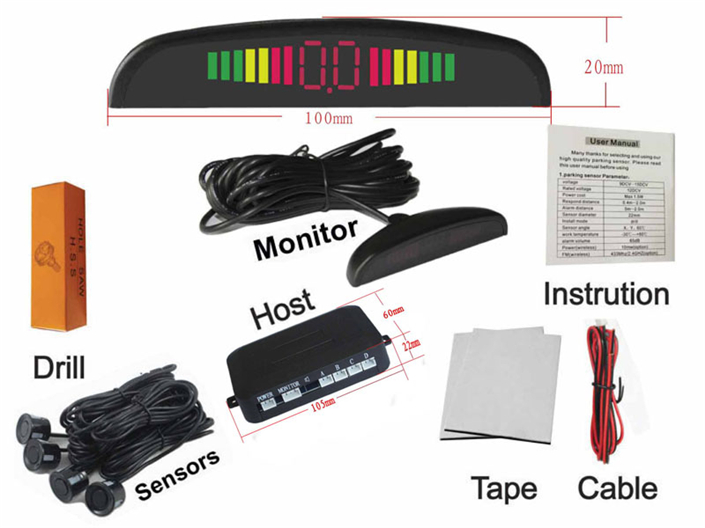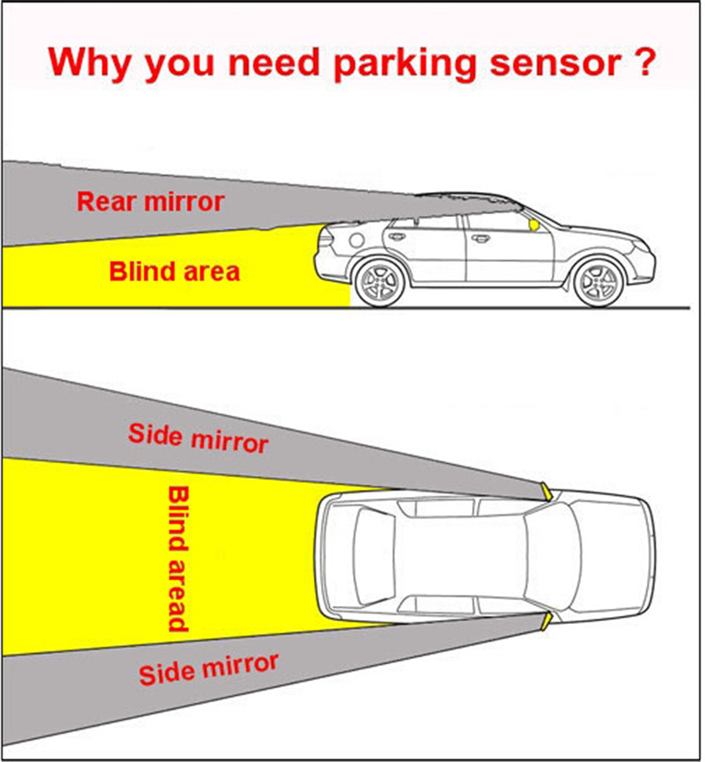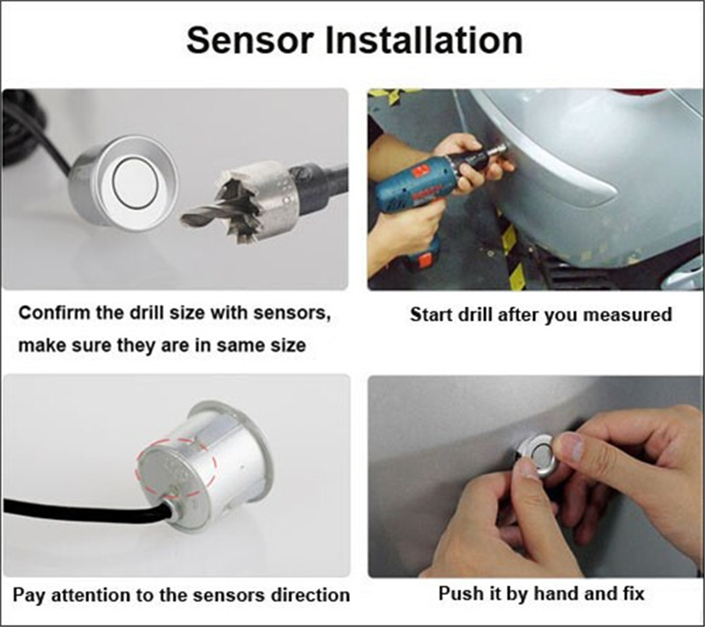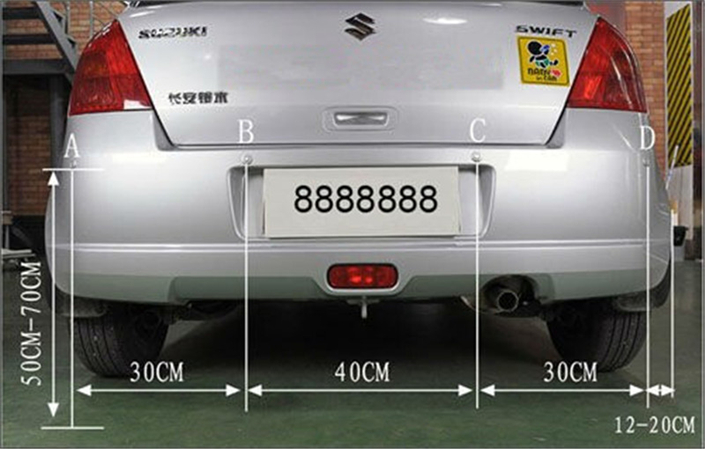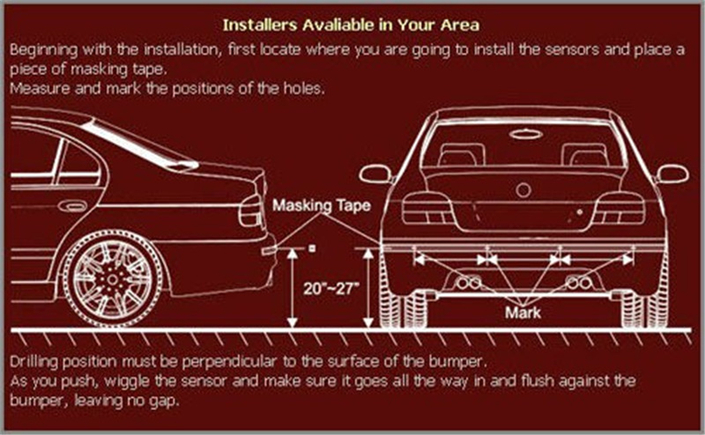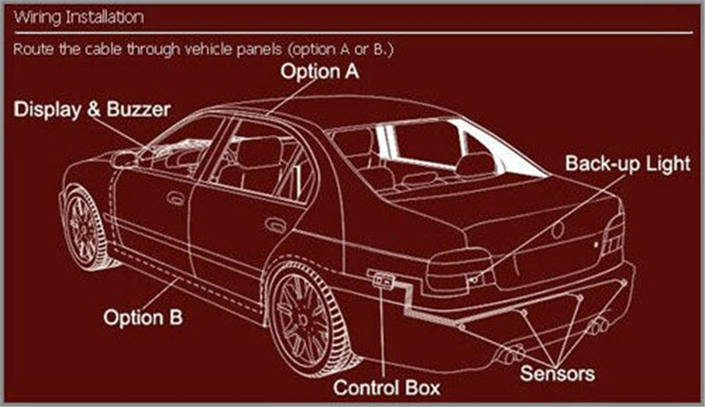 LED Reverse Reversing Backup Parking Sensor Radar Aids Assist System