Product Name : Luxus NX

Item No. : CIG-2808 Auto Electric Tailgate for Luxus NX
General Features:

Compatible Vehicles:
- Luxus NX


- The most user-friendly high-tech configuration,
totally reform the way car owner use the heavy trunk, you will control the trunk easily and conveniently.
- Driver could use remote control,
press on buttons of tail gate or drivers room to control it.
Otherwise, it has function of smart avoid pinch, memory of height and so on
- Remote Control, One Press Fixes All
Press on the remote control to open/close the tail gate,
even if your hands are busy, you do this easily.
- Smart avoid pinch, user-safely
While the tail gate is closing, once it touch the obstacles(people or things),
it will bounce back automatically or stop there, so avoiding hurt you.
- Set the height, user-friendly
The tail gate can memory the height, user pull the gate to a level she could reach,
then long press on the button so the height is settled. Next time, you open it, it stay the height you set. So girls never afraid that it will be too high for you to reach.
- Button in drivers seat, control easily
When you are in drivers seat, press the button to control tail gate easily.
- Button on tail gate, great hand control
A light touch on the button on tail gate, it close as you require.
- Sound and light alarm, warning timely
When close or open the tail gate,the back light on and send out sound to alarm the driver
and knowing the back situation to avoid damage or security risks.
- No damage to the car's circuit/diagram
Introduction: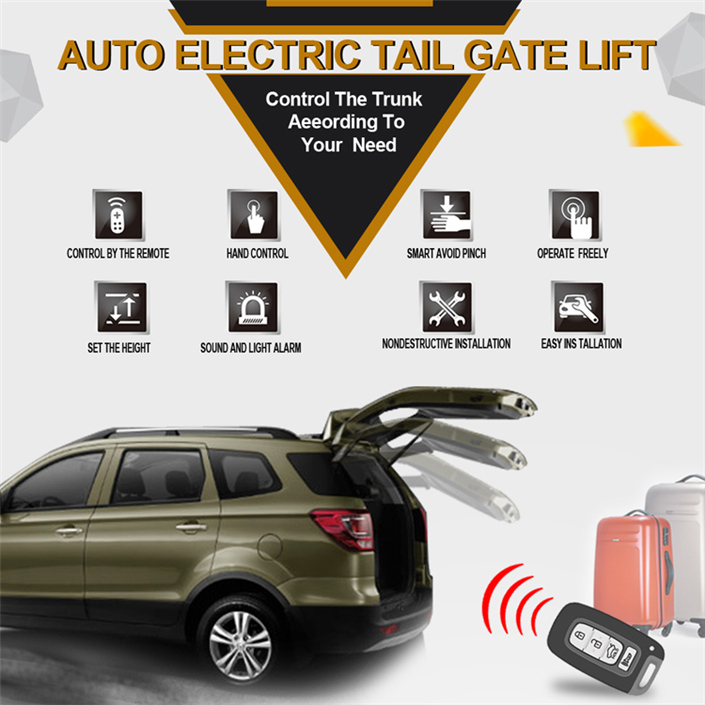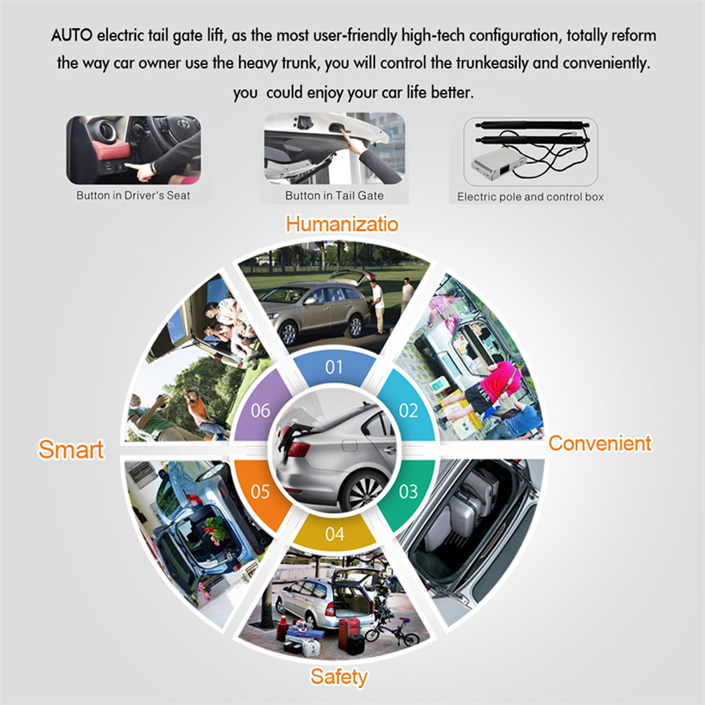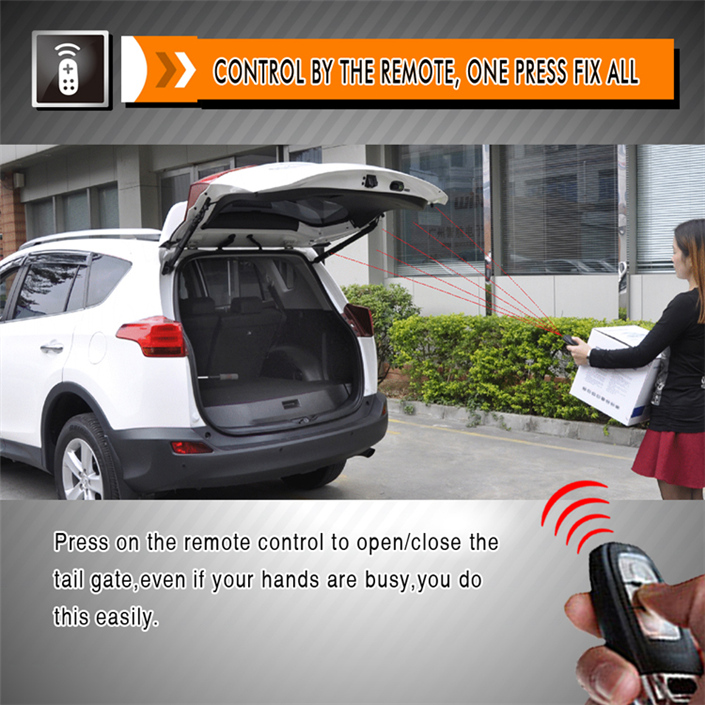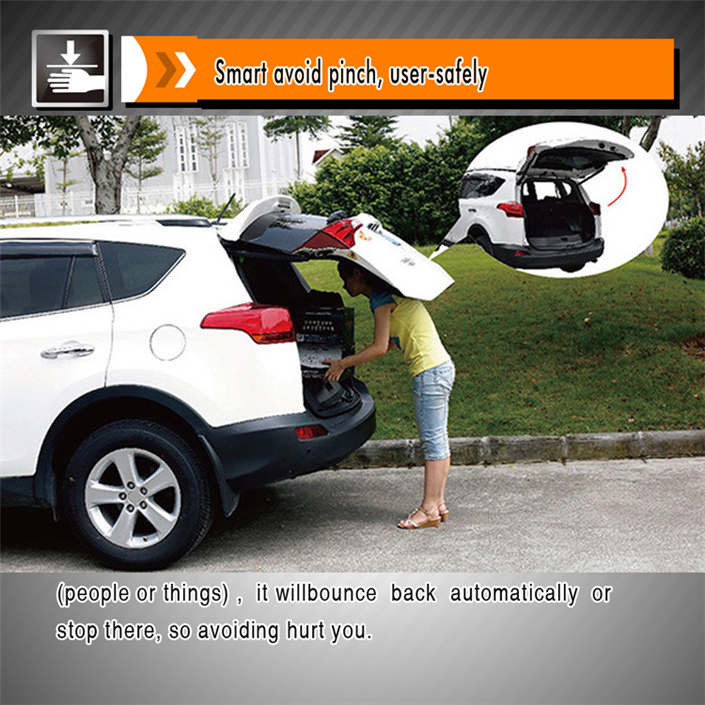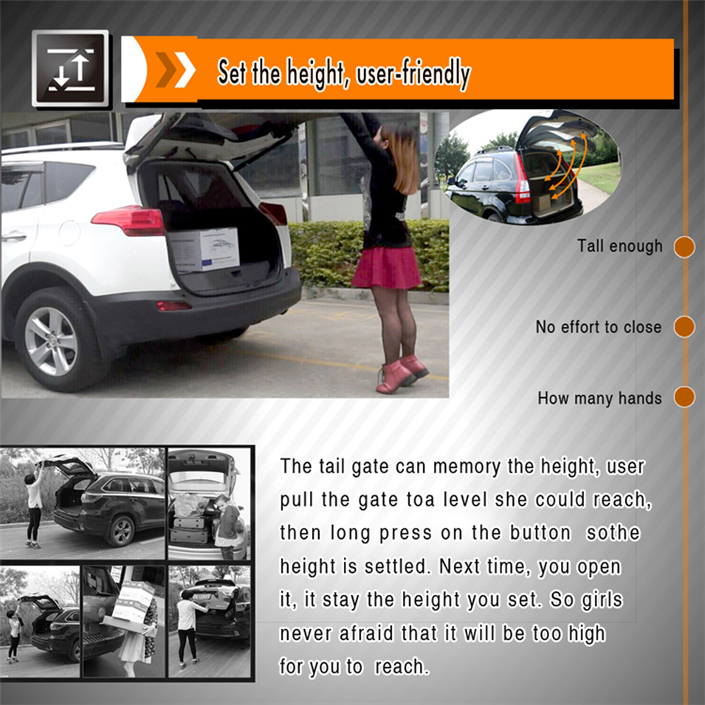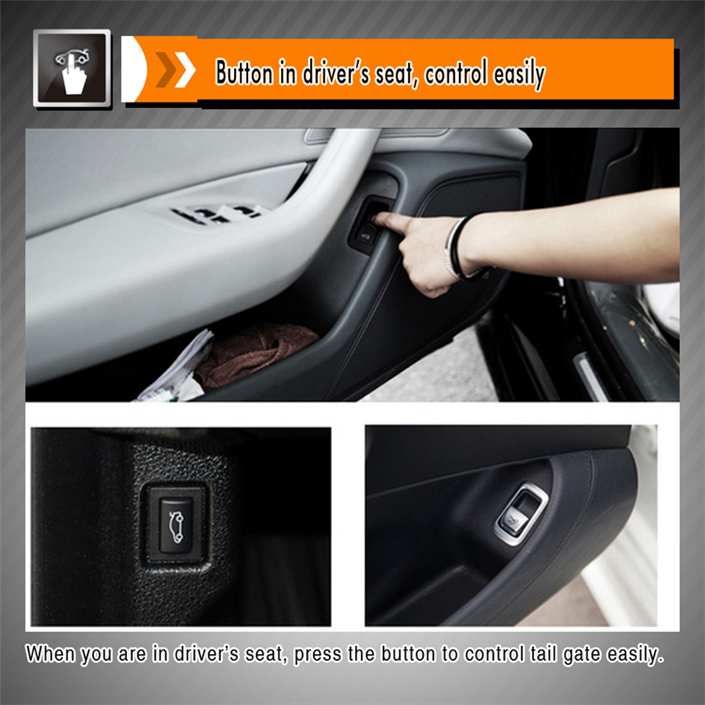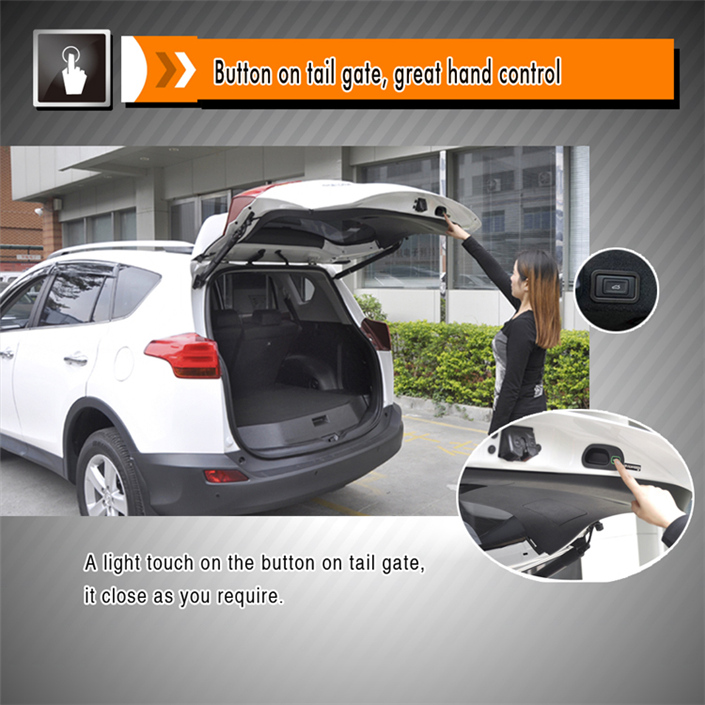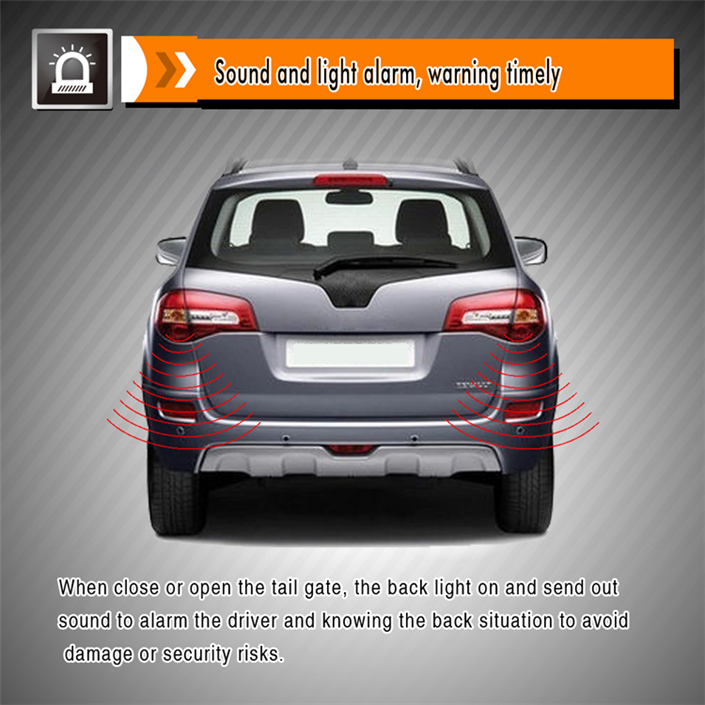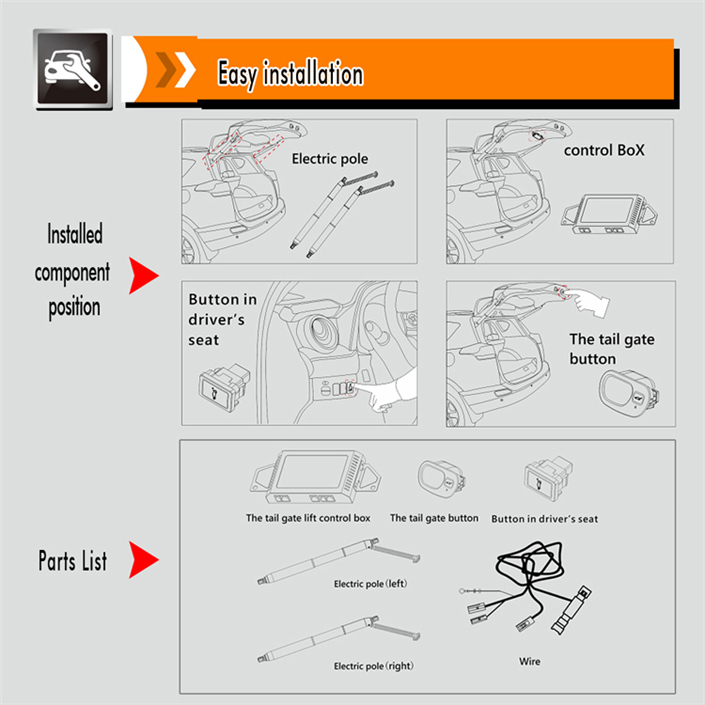 intelligient smart remote control auto electric tail gate lift luxus tailgate