Product Name : Toyota Land Cruiser 200

Item No. : CIR-Q2628 Land Cruiser 200 2012-2015
General Features:

Compatible Vehicles:

- Toyota Land Cruiser 200 LC200
2012-2015

- It must come with original touch screen, otherwise it will not be supported
Introduction to Car Multimedia Interface
- The video interface for cars will allow you to turn your factory system into an in-car entertainment system. Add back-up camera, DVD, iPod video, TV Tuner, any video source to your factory screen.
- The integration allow you to utilize your factory touchscreen to add aftermarket navigation.
- Backup camera will display automatically on the factory screen when the vehicle is put in reverse.
- Dip switches let you choose between applications making this unit compatible with different screen resolutions. You can use the factory MMI controller to switch between video inputs.
- Adaptable Phone: Android system ; iOS system (iphone )
- No need to cut your original power cable, Simple installation
- Keep your steering wheel control works as original!
- Keep original Style, Upgrade Perfectly!
- Guidance with the GPS navigation, you can go anywhere
- Car Multimedia interface + mirror link function +parking guidline system+GPS navigation all in one
- Built-in digital RGB Navigation module and Bluetooth Telephone
- With HD wide viewing angle front/rear camera (optional)
- Front and rear camera inputs with parking guide line
- Radar image shown on top of video
- External AV1/AV2 interface with IR control
- Firmware can be updated by micro SD card
- MirrorLink funtion


- CPU: R16 Cortex-A9 Quad Core 1.6GHZ
- Capacitive Multi-Touch Screen
- CPU: R16 Cortex-A9 Quad Core 1.6GHZ
- Capacitive Multi-Touch Screen
- Support Mirrorlink, OBDII and TPMS
- Support Multi-media Player,Internet Entainment, game and chat on-line.
- Support 3 way output: built-in Wi-fi,3G,with double USB.
- Supporting 1080P HD,and 3D background
- Suppot external Mobile hard disk.
- Support external USB cable.
- Support Opening Logo change to your favourite background.
- Support file to file by copy or cut.
- Support video and picture scanning,JPG,MBP,JPEG,GIP etc and eletic-book.
- Support ATV sound and video input and output, not need to add AD exchange
- Super Hardware Performance,Fast Response.
- Support backing sensor by automatic, Dynamic background showing.
- Android Screen by five point touch control.
- Supporting IGO9,TOMTOM,Garmin etc maps.
- Plentiful Free Application, can read&edit word/Excel/Powerpoint/PDF/TXT .
- Live Wallpaper &DIY Wallpaper, Plentiful Color of Button Light
- Support Car DVR System

Picture Description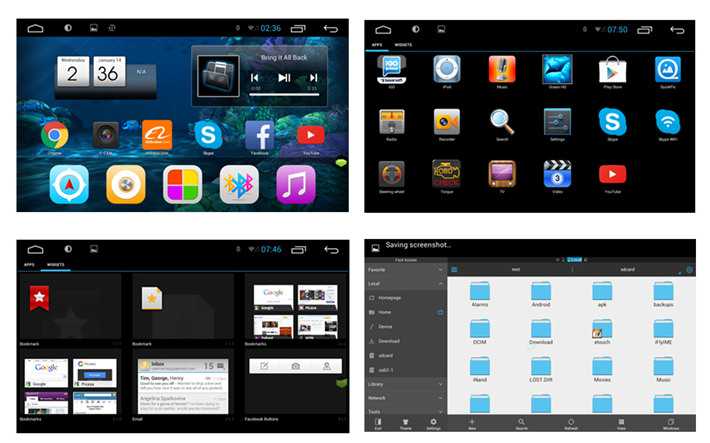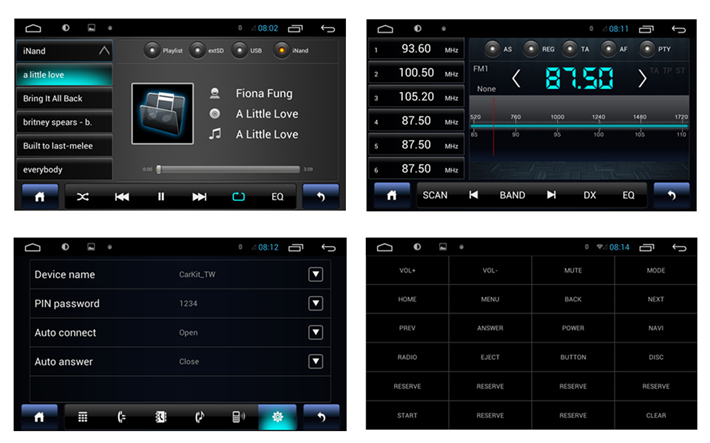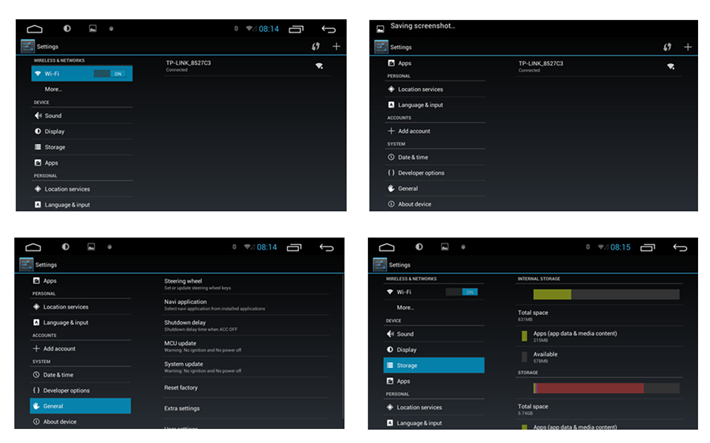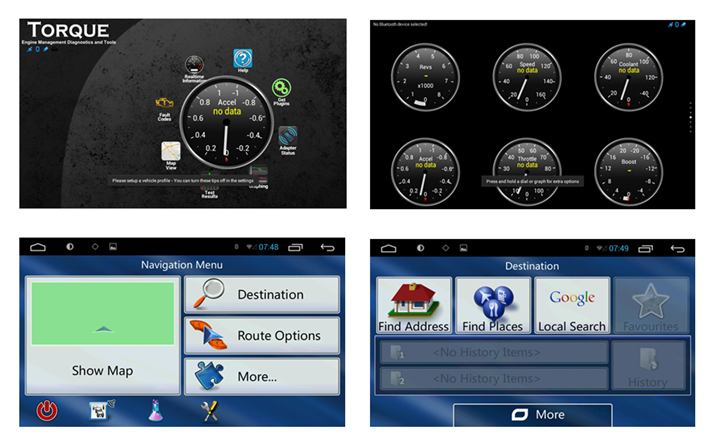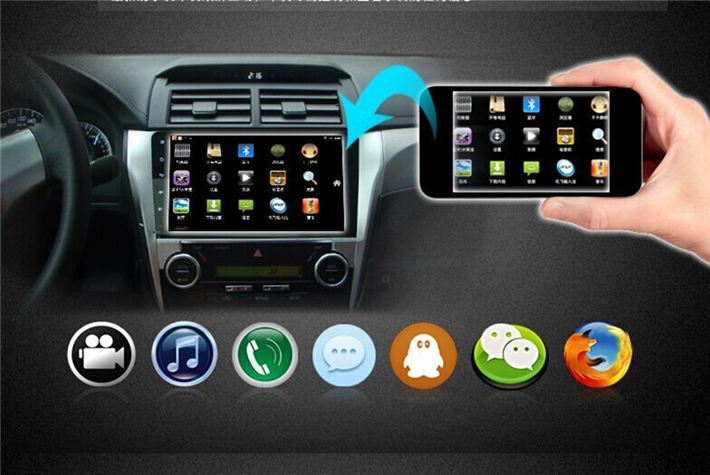 android autoradio headunit car stereo radio audio dvd gps navigation head unit car multimedia gps toyota land cruiser 200 lc200 2011 2012 2013 2014 2015 2016