Product Name : Android TPMS

Item No. : TPMS-518 Android TPMS for Car Multimedia GPS
General Features:
Product Introduction
The system fits into the Android interface with a USB interface and includes four sensors and a

TPMS receiver for real-time detection of tire pressure and temperature. Sensor to tire pressure
and temperature data collected in the form of radio frequency to send to the TPMS receiver,
received by the receiver and processed after the display in the Andrews navigation, and set the
standard pressure and temperature alarm values ??for different anomalies The situation issued a
corresponding alarm to alert the user to avoid traffic accidents. The system can improve vehicle
comfort, reduce fuel consumption, reduce vehicle wear and improve dynamic performance.
A. Dedicated tire pressure monitoring android navigation
B. Non-destructive installation, easy assembly and disassembly
C. support USB hot-swappable
D. Original UI style, Original car audio alarm
F. original car screen upgrade tire pressure
A. high-frequency transmission mode using FSK modulation signal, low frequency using ASK

B. with high-quality materials, long life
C. With abnormal pressure, temperature anomalies, leak detection and other alarm functions
D. Use IPX6 waterproof test standard
F. Pressure monitoring: Range 0 to 8BAR, error ± 0.1 BAR, for different models
G. Temperature monitoring: Range -40 to 125 degrees, the error ± 3 degrees
H. Acceleration monitoring, Determine the driving condition
I. leak monitoring, Leakage accumulative total exceeds 0.3 BAR, send air leakage alarm


Demonstration: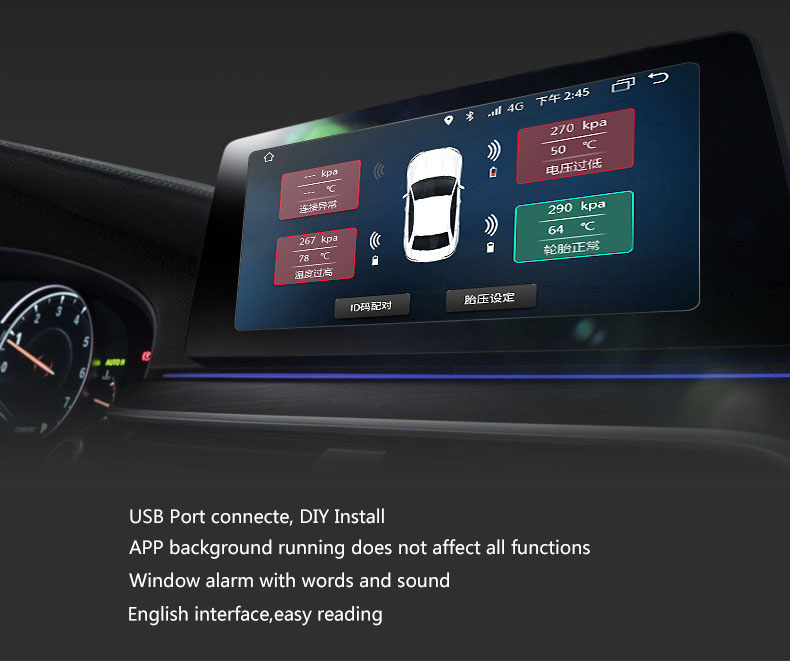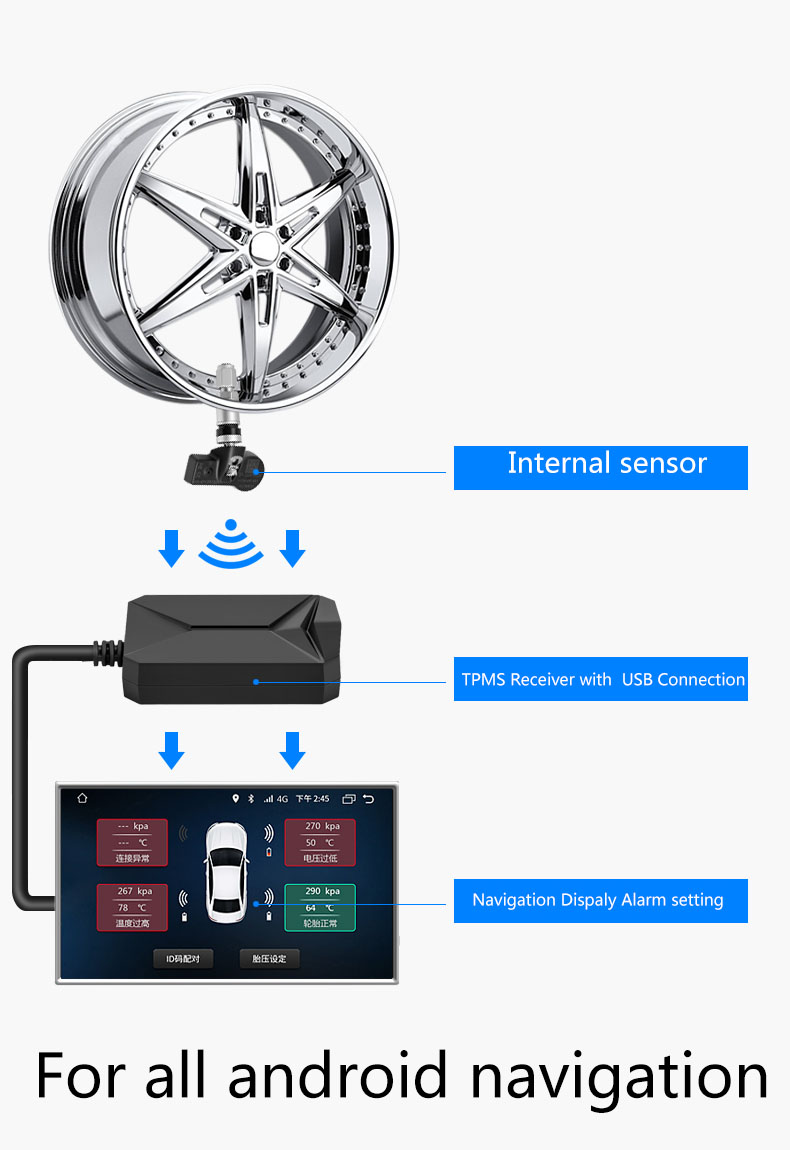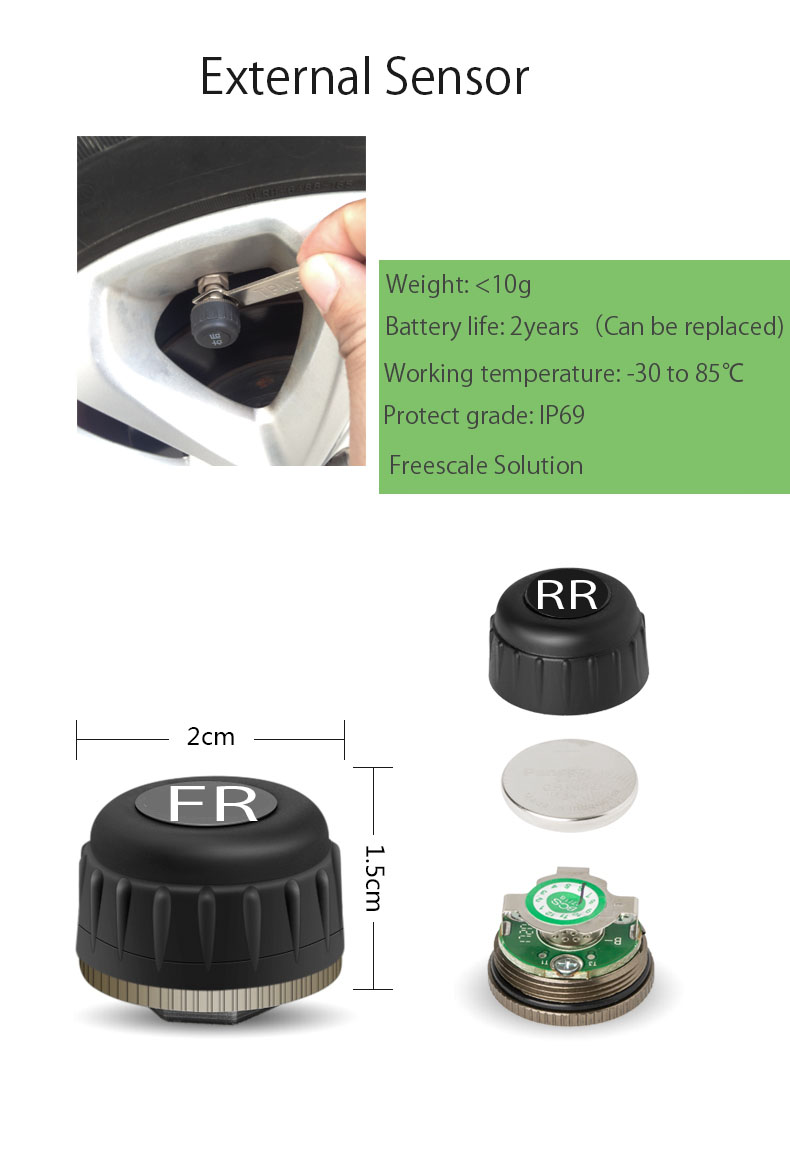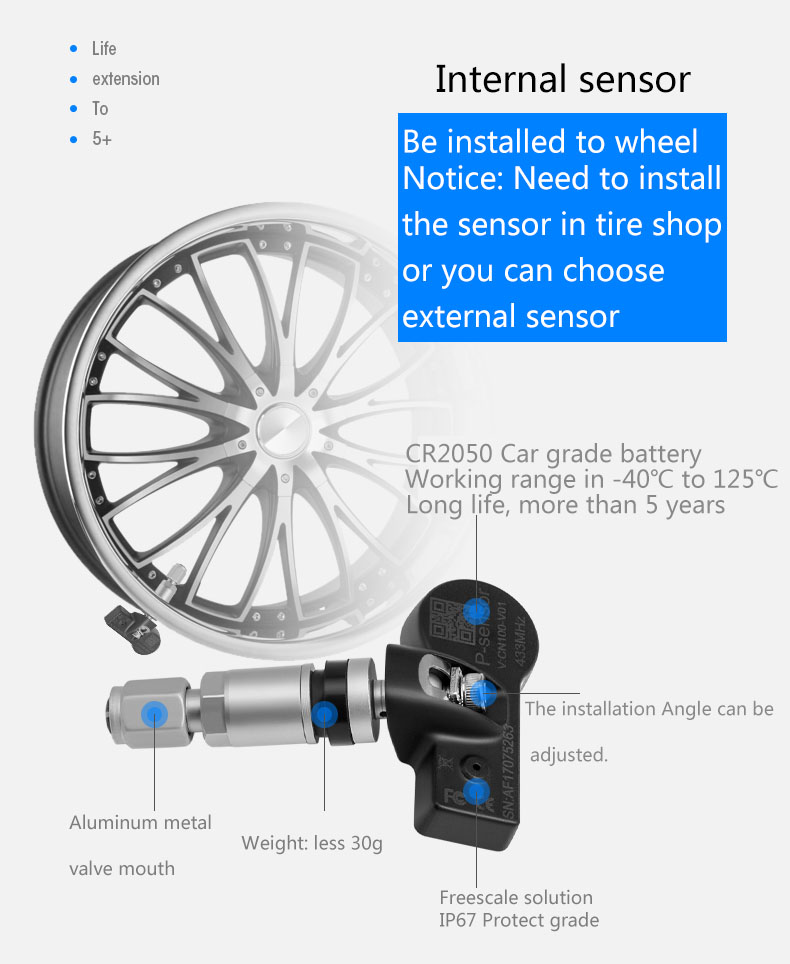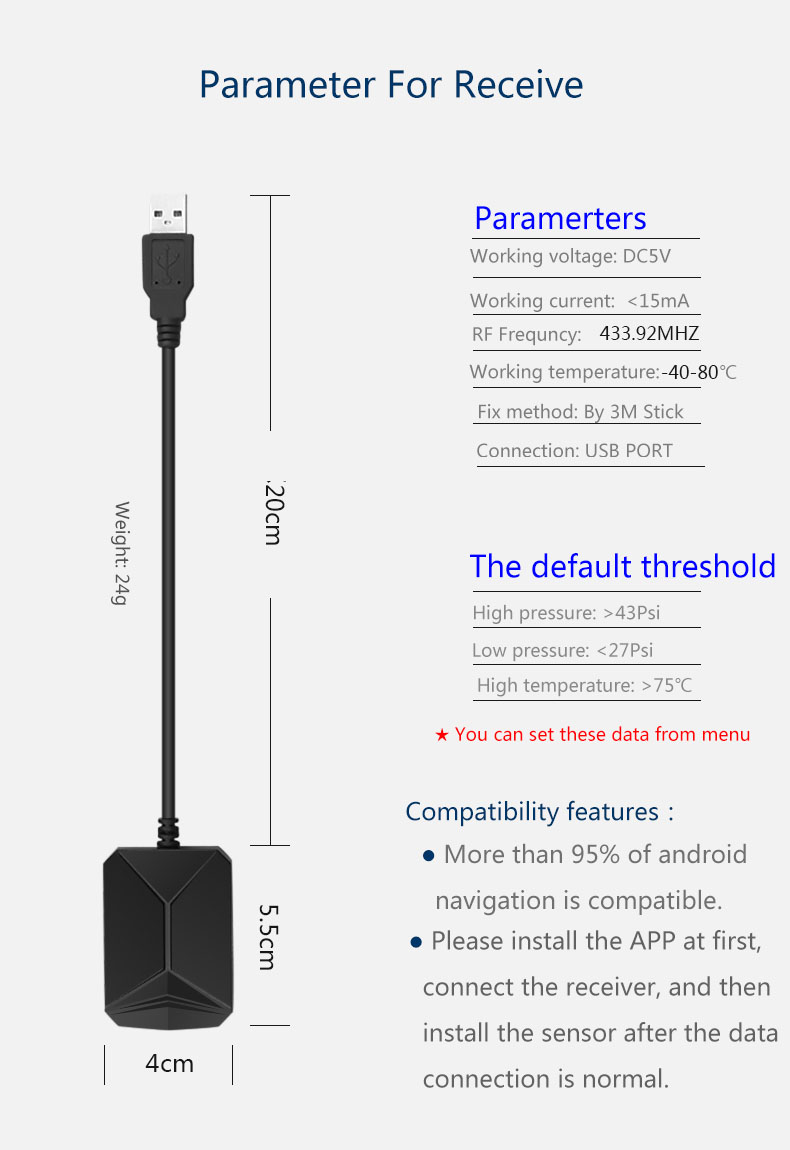 tire pressure monitoring system tpms for android car multimedia stereo gps navigation dvd radio audio