Product Name : Padbot

Item No. : Padbot
General Features:
Product Description:
- Can't make it to the important meeting at your company's other office?
- Miss your family so much but too busy to spend hours on the road?
- Hours of phone call cannot soothe the hottest love. Want to be there with him/her, playing around?
- Don't worry, this telepresence robot can help you, let it be another you. It can change the way you communicate with your family, lovers and friends with this fashionable, cool and funny smart telepresence robot
Product Features:
- Real-time video chat with Wifi/4G connection
- Remote control it with your iOS iPhone, iPad and Android phone, pad
- Support iOS 6 or above iPad, New iPad, iPad 4, iPad Mini, iPad Mini with Retina Display
- Support 7-10 inch Android pad using Android 4.3 or above
- it connects with tablets via wireless Bluetooth 4.0
- The distance between your phone, pad and the robot can be up to 30 meters
- Can be used in business and home it has its own cloud servers, which can be expanded for capacity easily Multiple Angle Display
- Collision Prevention & Anti-f
alling System: it has three sensors in the front. They are responsible for monitoring the collision detect. If any obstacle is close, the system stops automatically. There is sensors built in the rear side Meanwhile, at the bottom, it has anti-falling detection sensor. So whenever it is close the edges like stairs, it stops moving to prevent the damages
- Multiple terminal support
- Its Apps support the iOS and Android platforms
Product Specification:
- Battery Capacity: 9800mAh
- Charging Interface: 5.5*2.1
- Bluetooth Connection: Bluetooth 4.0
- Bandwidth Requirements: 4Mbps
To Know more about this Robot:

What is it ?
It is a kind of telepresence robot. You can use it to represent yourself remotely by showing your video, voice and movements in real-time. You can also control It to move freely and angle its head upward or downward. PadBot is an innovative way of communications. It narrows the gap between face-to-face discussion and phone calls.
How does it work?
It uses iPad/iPad Mini/Android pad as its brain. It connects with tablets via wireless Bluetooth 4.0. It communicates with each other by using WiFi/4G connections. This connectivity are already been built into iPad/Android pad. After user register their account in its system, they can invite their friends, and start the conversation via this robot. The whole system is consists of two parts. One is the robot itself, The other is whole software network system. It has session servers to coordinate the conversations. After the connections is setup, all media data is transferred by peer-to-peer connection. It has its own cloud servers, which can be expanded for capacity easily.
How does it look like?
Its looks like a white goose. which is elegant and human friendly. The height is around 90 cm. This is suitable for working in indoor environment. It serves as another copy of you while communicating remotely. It gives you tremendous flexibility for face-to-face conversations. Compared to phone calls, It is a great step forward for human communications.
Where can it be used?
It can be used for business and home usage. Business environment includes meetings, remote expertise for medical, user services, dianostic etc. For home usage, PadBot fits mostly for the kids to play with.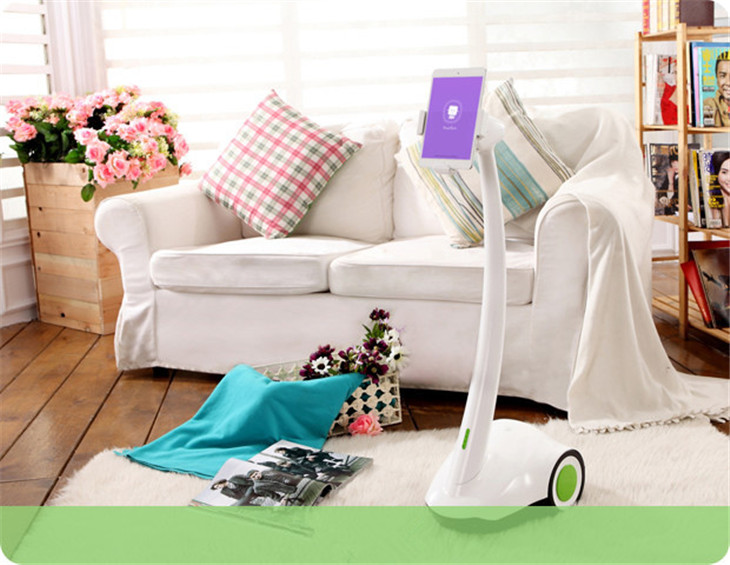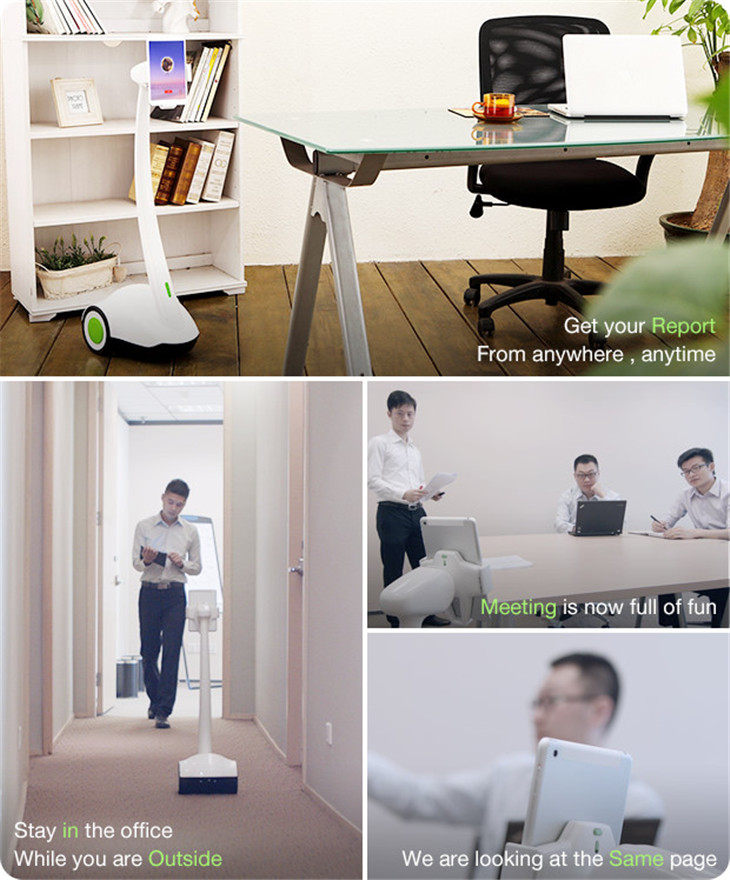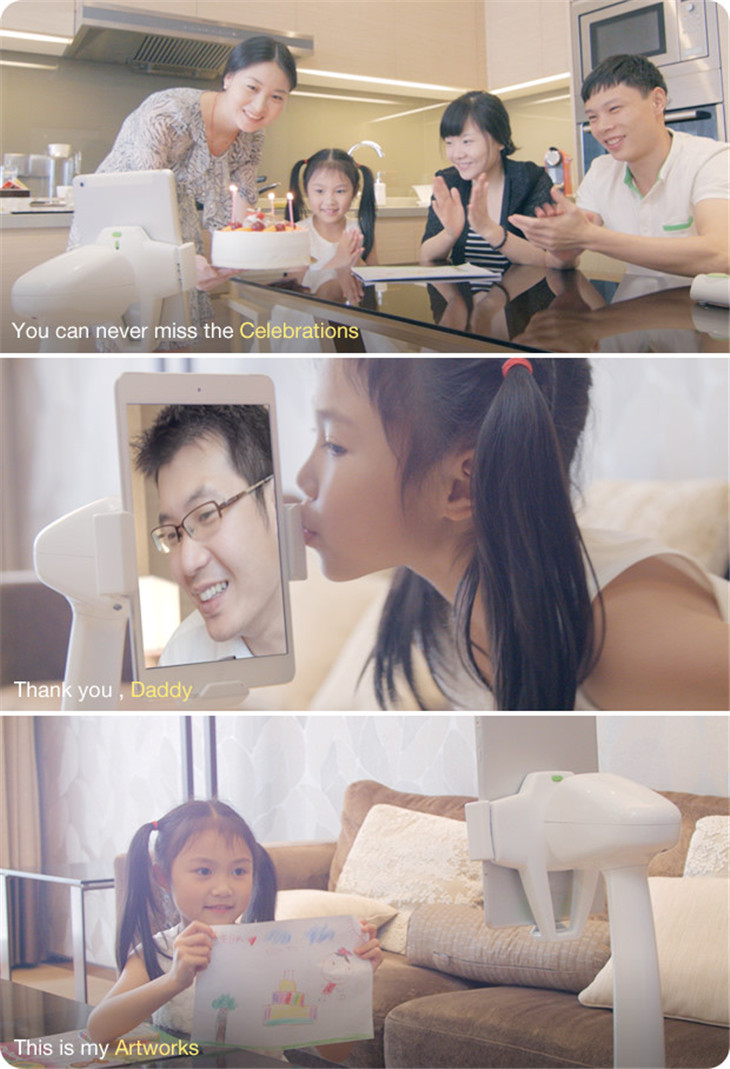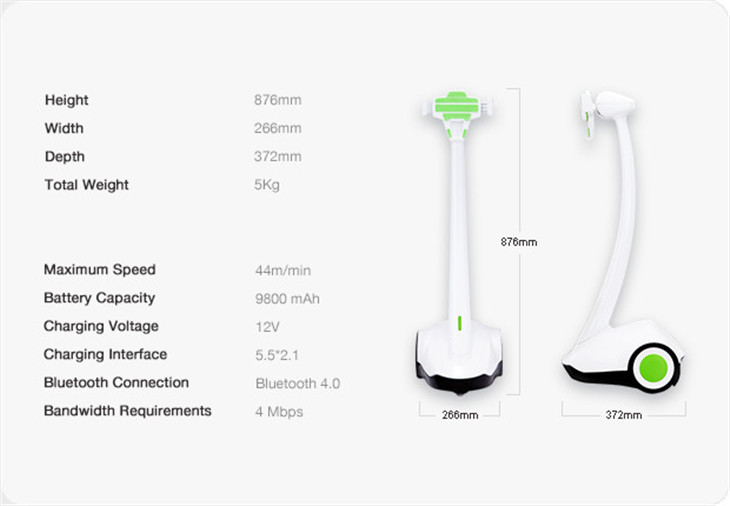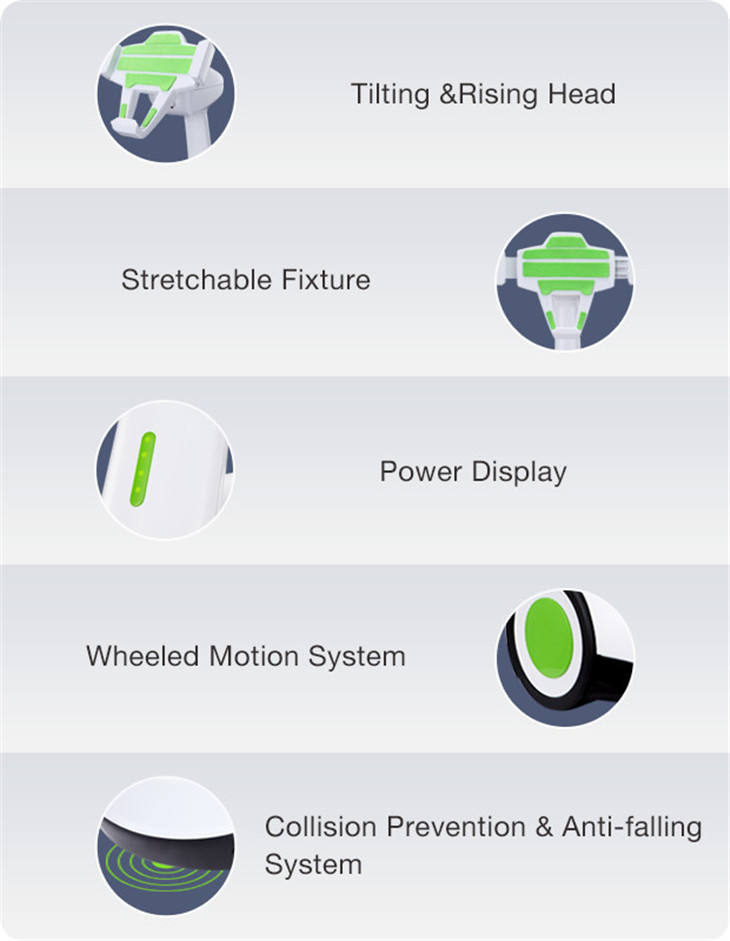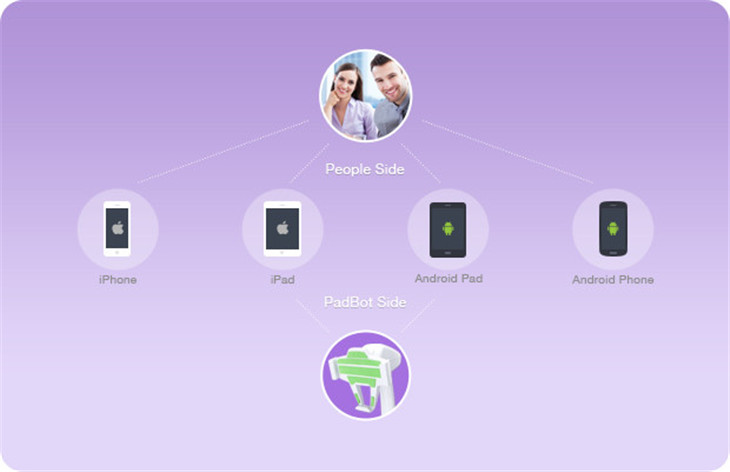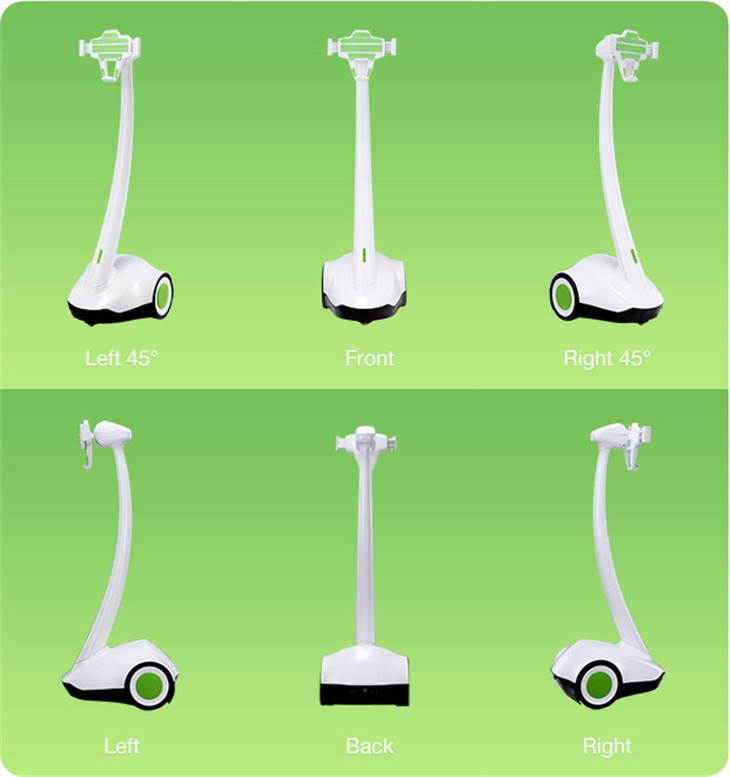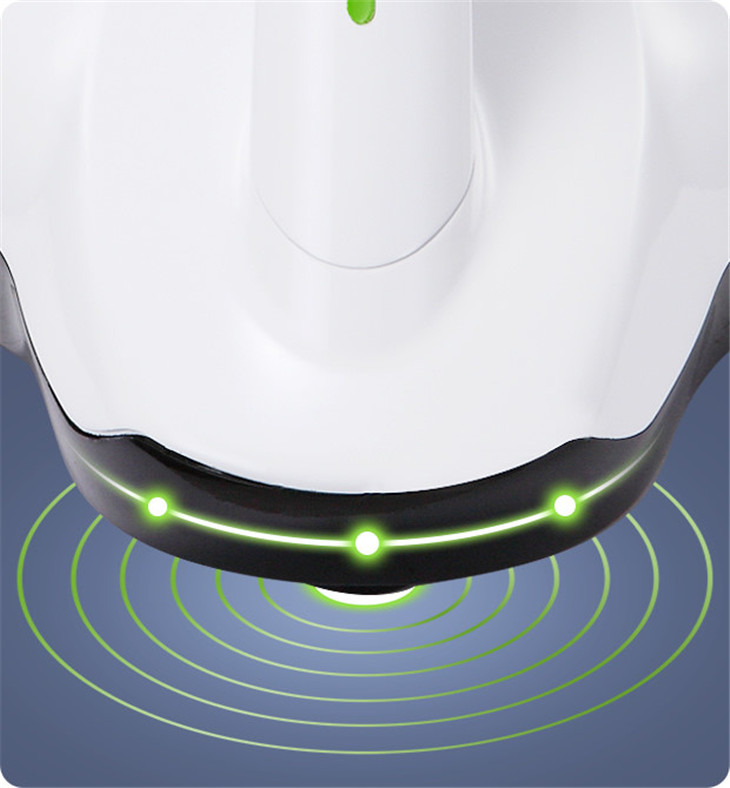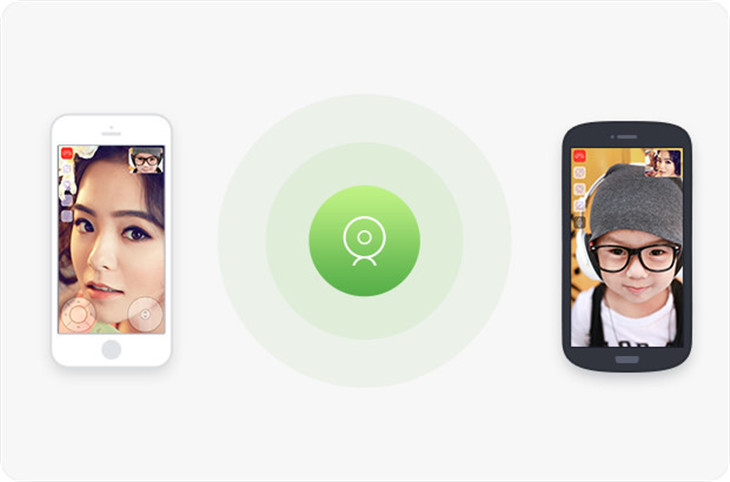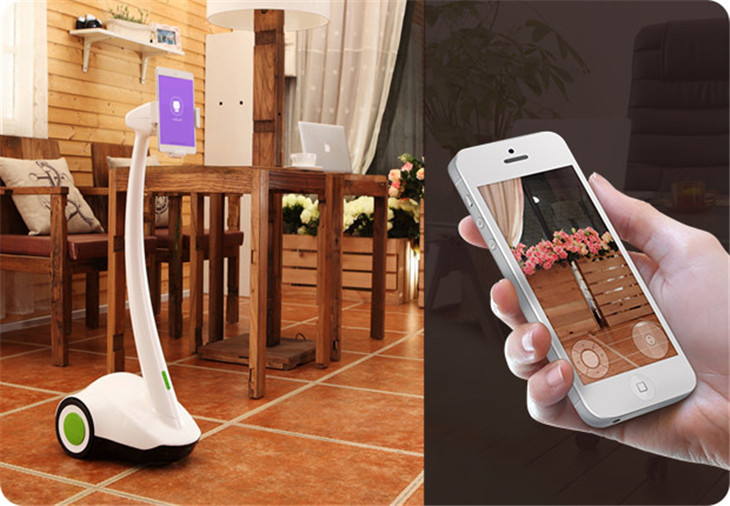 Telepresence Robot - Padbot - Frequently Asked Questions
Product Usage
How long does the battery last?
The capacity of PadBot battery is as large as 7800mAh. The rechargeable battery can last 80 hours in standby mode. When control the PadBot continously, it lasts around 20 hours, depending on the ground situation and user behaviors.
How do I know padbot is fully charged?
PadBot have four green power light. We can treat each light stands for approximately 25% percent of battery capacity. So from the indication lights, you could know the battery capacity easily.
Is there any collistion protective methods built in PadBot?
PadBot have an infrared collision prevention system. When PadBot is moving, it always keep monitoring any possible obstacles. The PadBot would stop moving when close to human or other kind of animals, like dogs and cats.
Can PadBot stop automatically when near the floor edges?
PadBot have an anti-falling system.When PadBot is moving, it keeps detecting floor edges by two sensors built under the frontside of itself. When Padbot is close to the edge of stairs or floors, the anti-falling system will stop PadBot moving.
Does the PadBot support 10 inch tablets?
The head of PadBot support 7 inch to 10 inch tablet.
How much is the movement range of the head?
PadBot has a flexible head, which could knock up 30 degrees and knock down 30 degrees.
How far away can PadBot be from my tablets?
PadBot uses Bluethooth to connect with your iPad/iPad mini or any other Android pads. It must be within 30 meters from your pad to stay connected.
Apps Usage
Which model of tablet can I use for PadBot?
You can use the new iPad , iPad 4, iPad air, iPad mini or iPad mini retina as the brain of PadBot. The PadBot Apps support iOS 6.0 and up. In the meanwhile, You can use your Android Tablets as the brain of PadBot.The PadBot support 7 to 10 inches of Android Tablets and the PadBot Apps support Android 4.3 or above.
What languages does Padbot App support?
The Padbot app will be available 34 national languages.
How is the security controlled for privacy?
The real-time video chat is based on peer-to-peer connection, with real time encryption technology. The server only handle the setup messages. No media stream is transfer to server.
How many friends can I invite for a video chat?
Currently, PadBot support one-to-one video chat. Multiple part video will be supported in future roadmap, it is reserved in PadBot system archecture design.
Can I create a video chat on my laptop?
Not yet. We have iOS and Android. We think PC client is a cool idea and we are looking into scheduling it in.
Will I be able to use PadBot locally without Internet?
You could control PadBot locally via Bluetooth 4.0, by moving forward or backward, and knocking the head up or down. But you can't create a real-time video chat with others and control PadBot remotely without Internet.